The American Embassy may have been shut down this past year but Americans are still welcome in Cuba. In 2014 under President Barack Obama regulations were cut back causing Americans to head to Cuba by the hoards. I'm not even exaggerating here, literally hundreds of Americans were left stranded and without accommodations due to the surge in tourism back in 2014.  The tourism during this time was booming with flights leaving Miami as little as $112 roundtrip. I remember my Facebook timeline being flooded with scenes from what seemed to be the 1950s of Old Cars and colonial buildings. Since then tourism has slowed down in Cuba tremendously but every time I saw pictures from Cuba I was definitely jealous and often wondered is there still an embargo, can I visit, do I need to concoct a plot to trick the government into letting me visit. Will I get stuck there if I visit and held captive in Guantanamo Bay?  Just kidding guys… relax and read on because I know you are dying to visit Cuba.
Turns out visiting Cuba is not as tough or complicated as one might think.  This past summer I decided to hop on a time machine AKA Southwest flight from Miami to Havana, Cuba with one of my best friends.   Not surprising at all that a flight from Miami to Cuba was a quick 45 minutes….. literally a hop and skip away.
Lucky for you I already asked myself the same questions you're probably thinking and have put together a Cuba cheat sheet for your trip to Cuba. Yes that's right,  I was Basic Betty and took a trip to Havana Cuba and took pictures doing instagramable things to make you peanut butter and jealous but I also learned some awesome tips for your trip to save you mula (dinero, cold hard cash)  and headaches.
How do I get to Cuba?
I'm not sure why this seemed more complicated then it actually was, probably because every blog I read about it made it seem like I needed to pawn my first born in order to actually visit Cuba when it was actually just as simple as searching online and booking the flight. Depending on your airline you decide to go with they will have more specific information. We decided to book through Southwest Airlines and as long as you don't need a specific license to travel then you choose one of the 12 reasons under the general license to visit Cuba. It sounds more complicated then it actually is. We chose to visit Cuba to support the Cuban People ( one of the 12 reasons under the general license).  The gist of this is that you book your flight and chose one of the reasons for visiting Cuba at check in. I've hyperlinked the rules and regulations so you can check it out for yourself for Jetblue Airlines, but each airline is different so be sure to contact your airline and they would give you more specific details.
How should I budget for Cuba?
TAKE LOTS  AND LOTS OF CASH.  There are hardly any ATMS in Cuba and if you can manage to find one at one of the high-end hotels or restaurants, it may not even work because the internet connection service is a fairly new service in Cuba in many parts of the country the connection is so poor that you may not be able to process any transactions. Trust me, you don't want to risk running out of money in Cuba.
If you are planning on visiting Cuba from the U.S. try very hard not to take any dollars,  instead visit your bank or international exchange office and convert your dollars for Euros. You can convert to other currencies but Euros would probably be the easiest to convert while in Cuba.  When we traveled our cab driver actually exchanged our money  for us ( woohoo no exchange fees)  lucky for us her nephew was heading for Europe and he could put those Euros to good use.  For some reason the dollar is weak in compared to other currencies in Cuba.  Don't freak out just follow these simple steps and you'll be on your way to making it rain in Cuba.
How to get Euros before you leave the US
First, figure out how much money you'll need for your trip.  My friend and I spent 4 days in Havana, Cuba so we budgeted $700 each. That sounds steep but remember it will be very difficult to get more cash once you are there.  In reality we only needed to use $300 dollars but budgeting a couple hundred dollars didn't hurt and you could always exchange the money back to dollars once you returned to the U.S. or where ever you are going.

If you are thinking that Cuba is a cheap place to visit, think again. Cubans can smell tourists from a mile away so if you are staying anywhere that that caters to tourists, plan on spending the same amount of money you'd spend on a vacation in America. We were able to save money with tips from a local that drove us around and ALSO major key was being able to speak fluent Spanish in order to get input from locals on tourist traps to steer clear from.
Once you have a budget, contact your bank about a week or so before your trip to exchange for Euros or whatever currency you want. If you are a procrastinator like me, then visit a foreign currency exchange office two days before your trip.I actually got better rates at a local exchange office then my bank so it worked out perfectly.
When you get to Cuba make sure to head over to a Casa de Cambio ( exchange office) to convert your money into Cuban dollars or CUC. You can exchange some money at the airport, generally when I travel anywhere I try to exchange just enough money to get me through the day or weekend if I arrive on weekend and then visit a bank for better rates when possible.
Make sure to put your money in a safe place. I'd say DO NOT travel with all your money around Havana. Leave your money where you leave your passport and be sure to keep them safe. Generally, Cuba is a safe country to visit but you can never be to cautious.
Different types of Cuban Currency
CUP vs CUC
CUC (Cuban convertible peso or 'Cuban dollar') is attached to USD and is what tourists typically use at hotels, restaurants, and shops catering to tourists.
CUP (Cuban national peso) is what locals use. 1 CUC = 24 CUP.  You will most likely use CUC while in touristy areas. If you travel into the country or some local spots vendors will accept CUC but will give you change in CUP.
REMEMBER TO CHECK YOUR MONEY AND DON'T GET CONFUSED
The two currencies in Cuba look very similar!!! Always make sure you are receiving the correct type of change AND paying with the correct currency if you happen to have both.
How should I get around in Cuba?
Honestly before going to Cuba I searched online like a madwoman for ways to get around because our main concern was to get home form the airport and we were concerned that all the taxis would be taken due to the demand and lack of supply being so many tourists on the island. Anyhow, there are many ways to get around the island that you can look into depending on your budget ie: bus, trains, taxis, renting a car ( very expensive) or collectivos aka rideshares.
We ended up connecting with a family member of a friend that picked us up from the airport and ended up becoming our driver for the time we spent in Havana. She would come to our Airbnb and pick us up at set times but when we wanted to explore the city on our own we would just walk over the area where taxis were stationed and just hoped in one. Most taxi rides around Havana would run about $10-15 dollars.  Taxis are a reliable way to get around in Cuba but beware of  just hoping in a taxi and paying metered rates.
HELPFUL TIPS:
I recommend before you get in the taxi asking the driver the price and be sure to keep in mind most reasonable rates to get around Havana was  about $10-$15, some taxis may notice you as a tourist and attempt to charge more.
I recommend booking any excursions or day trips online to eliminate the guess work.
Try to book activities beforehand so you don't' over pay for getting around. We ended up booking excursions/ day trips through Airbnb and really saved ourselves the headache of trying to figure it out when we got to  Havana. See my Havana 4 day itinerary post for suggestions.  Don't stress about getting around it's just like any other country.
IS IT SAFE TO VISIT CUBA:
Yes, it's perfectly safe for Americans or anyone to visit Cuba. As a precaution I'd recommend that you are aware and don't walk dark alley ways at late hours of the night, but that's what I would recommend regardless or what city or country your are visiting. Overall my experience was a happy and exciting one. The Cuban people are friendly, honest and lively. So if you're afraind of anything it would be being caught in a dance off while visiting one of the many little bars in the city.
WHERE SHOULD I STAY?
Unfortunately it's very difficult to book hotels online due to the internet connection in Cuba so I'd recommend booking through Airbnb. I booked an Airbnb linked here but you can chose whatever options are best for you. I was also able to book some activities through Airbnb but keep in mind to follow instructions from your host because you may not be able to communicate with your activity coordinator or host ( ugh the internet connection does it again)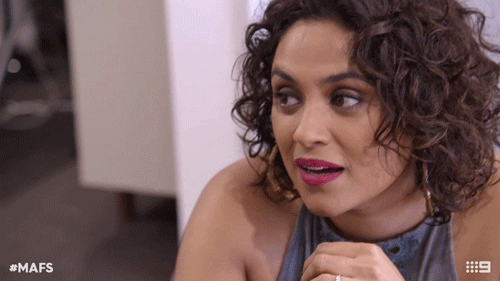 Our Airbnb was cute it's what you would expect for traveling back into the 1940's. We were lucky enough to have A/C in our room but remember it's very hot in Cuba and there aren't many places that have A/C.
We really liked the Airbnb we chose because it was centrally located in La Habana and walking distance from a lot of great spots. Well I hope you learned something, Happy Travels!
There's always something to find joy in.
Xoxo
                           Jolie